Sales CRM
Find, Nurture, & Engage With Your Clients
Sell

Smarter

With

Indition
Provide a Personal Touch
People do business with people. With Indition Sales CRM, create custom email templates and signatures with personalized content to make a lasting impression. Know who's engaging with you by tracking email opens and links clicked so you know what information you need to close the deal.
Learn More
Full Task Management
Sales is a team effort. Indition Sales CRM 'Tasks Tool' allows you to create, assign, and monitor tasks related to your leads or your current client base. Link individual tasks or team wide initiatives to your contacts to ensure you're making the right impression to close and grow your opportunities.
Learn More
Browser Based
Enable your sales team to manage all contacts, companies, opportunities, and tasks from a single view. Reveal more insights, improve sales collaboration, and close more deals with the implementation of Indition CRM for sales teams.
Learn More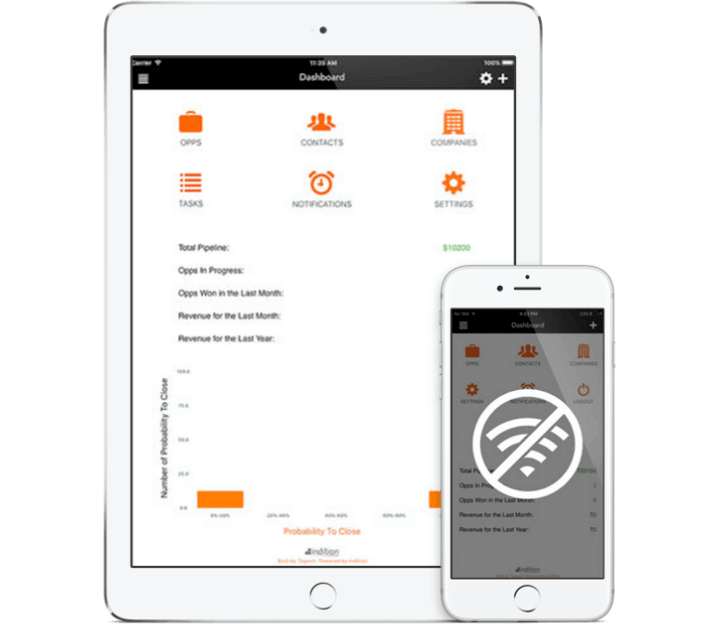 IOS & ANDROID
You're on the Move
Find, Nurture & Close New Deals Wherever You Are with the Indition Sales CRM App
The Indition Sales CRM App allows you to do business wherever your business may take you. Through integrated mapping tools, find who's nearby based on your current location and research your customer, analyze past sales activity, send personalized email messages, and share documents to get the deal closed.
Learn More